This page is designed for
desktop use only.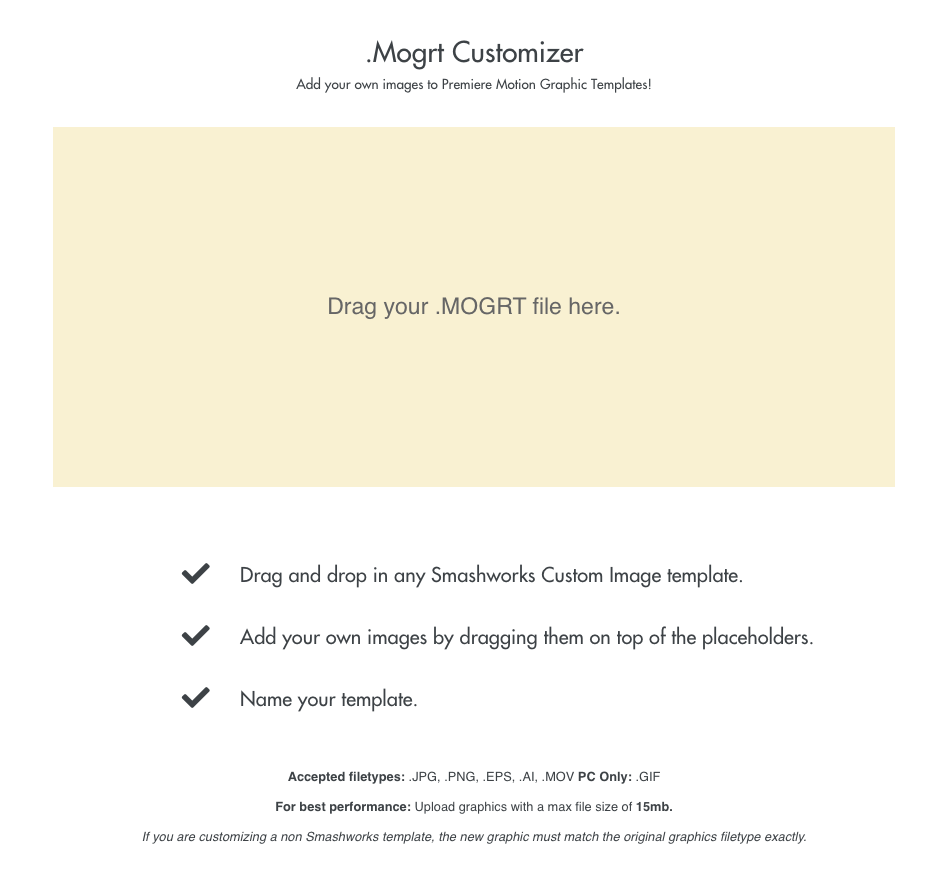 Add your own images to Premiere Motion Graphic Templates!
Drag and drop in any Smashworks Custom-Image template.
Add your own images by dragging them on top of the placeholders.
Name your template and click generate!
(By default the new template will save in your downloads folder.)
Accepted filetypes: .JPG, .PNG, .EPS, .AI, .MOV PC Only: .GIF
For best performance: Upload graphics with a max file size of 15mb.
If you are customizing a non-Smashworks template, the new graphic must match the original graphics filetype exactly.
This page is optimized for desktop use only.